FREE upcoming webinar - one week to go!
How Telematics Can Improve Driver Behaviour and Safety culture
Tuesday 20 August 2019, 2PM AEST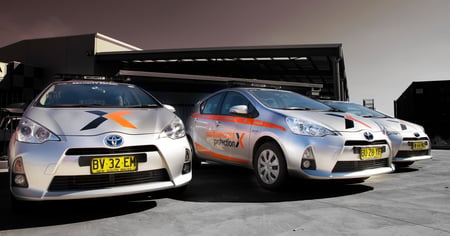 Join us for this FREE National Road Safety Partnership Program (NRSPP) webinar.
During the webinar, Claere Kay, National Safety Manager at Southern Cross Protection, talks about how Southern Cross Protection have been using telematics as part of their driver safety program for 5 years and how telematics has proven to be a useful tool in this complex environment with the additional risks of fatigue, mental stress and isolation.
Southern Cross Protection has 150 vehicles on the road on any given night making 16,000 patrol visits at over 6000 locations. They commenced using the telematics safe driving reports and statistics to monitor driver behaviour in 2014 following an initial assessment which identified the company had crashed 83% of it's vehicles in the previous calendar year.

Initial results for the driver safety program showed a 50% reduction in vehicle crashes but it was the use of telematics that really engaged the drivers and fostered interest and competition in improving their driving.

Claere Kay is the National Safety Manager at Southern Cross Protection, a position she has held since November 2013. Claere was employed as the company's first safety professional and as part of her initial gap analysis identified vehicle crashes as a significant risk for the company. Since then vehicle safety has remained a major focus in the SXP safety strategy including the use of telematics as a lead indicator of driver safety and a valuable driver monitoring tool.
Registration for this FREE webinar is essential. Click below to register
Participants please note - this session will commence at 2:00 PM AEST (Australian Eastern Standard Time). There may be time zone differences that apply. It is recommended that you connect to the webinar 15 minutes prior to allow sufficient time for potential connection delays.
After registering, you will receive a confirmation email containing information about joining the webinar.
Recording - The recording will also be made available to registrants who are unable to attend the live broadcast.